Luminiaire (Plant) Lighting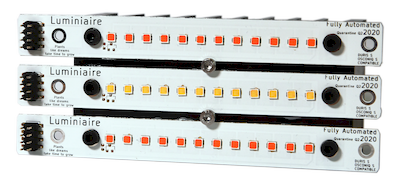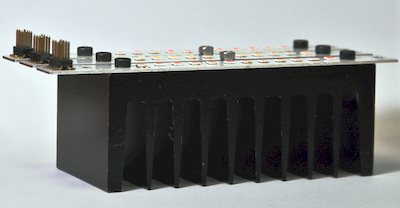 Luminiaire is a small, cost-effective and modular solution for various lighting needs. In the picture above it uses standard extruded heatsinks with a size of 50x100mm.
The PCBs support most 3030 (metric) LEDs and allow for mixing a variety of colours, be it for horticulture research or simply for specialised lighting (e.g. mixing of CRI to simulate changes in daylight colour temperature).
Project files can be found on GitHub.